Are You Tired of this Country Being Run by a Couple of Billionaires?
Chalk on board
5' x 3'
2016

This piece was made for The Good Fight, a pair of art shows in Portland which celebrate Bernie Sanders' cause and mission to become the next president of the United States of America. The content of this piece came directly from Bernie's speeches given during his campaign.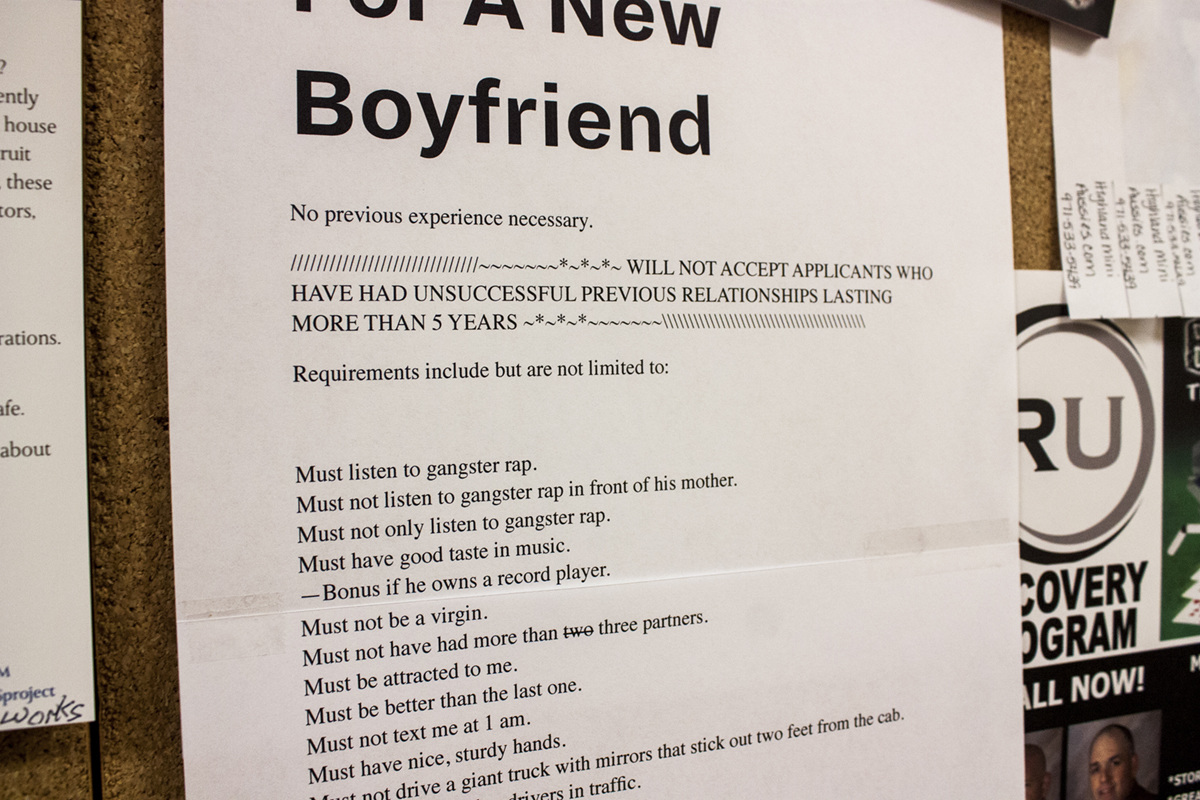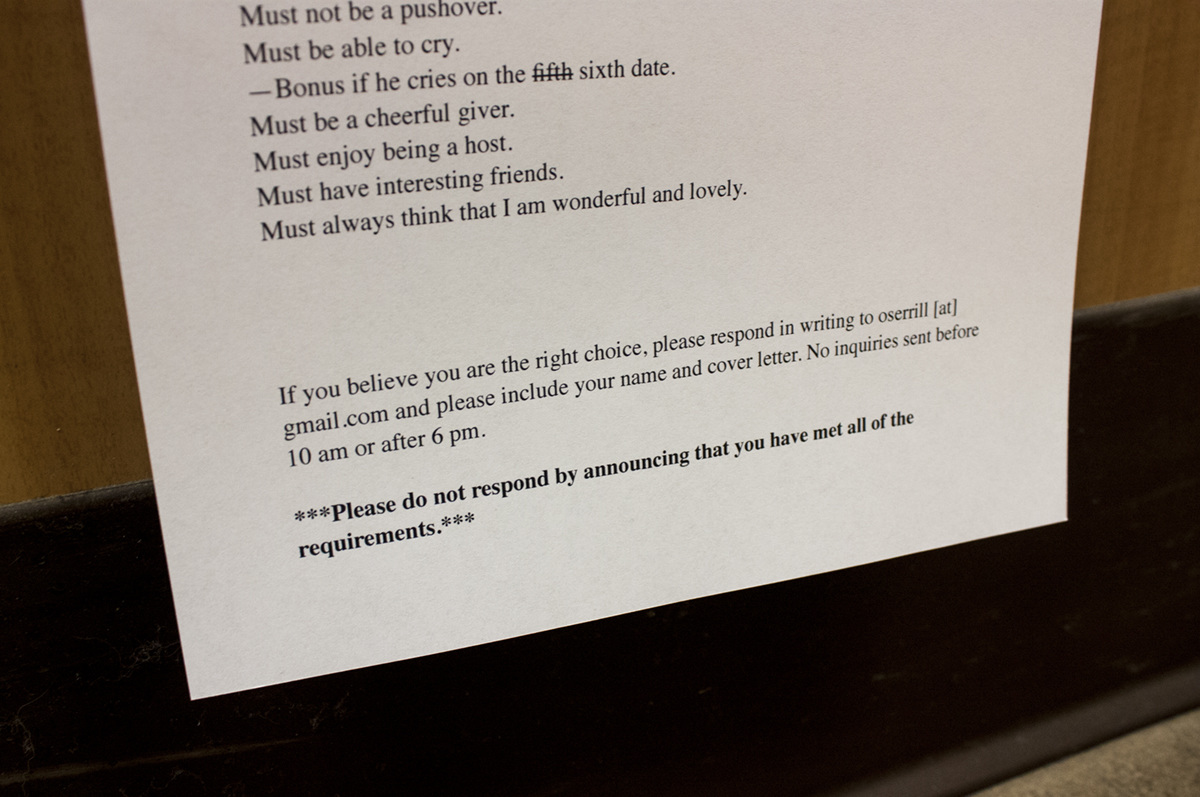 Currently Accepting Applications for a New Boyfriend
2016
This writing piece in the form of a ridiculously long list was inspired by the job hunting experience. Many employers have a list of requirements that make up the "perfect" candidate, but in reality, no one is truly perfect on every spectrum.

This list exaggerates that kind of thinking in a different context. I wanted the list to appear as real as possible, in the same fashion seen on sites like Craigslist.

This list is part fantasy and part joke. It is part serious and part irrational. I posted this list on the community board at my local grocery store, where it attracted the curiosity and attention of many passers-by, but have yet to find someone who fits the bill.
Various abstract paintings
300 Art Supplies
24'' x 36''
Mixed media on paper
2012

This piece is a catalogue of my entire art supply collection. I wanted to see the full breadth of these different materials, which normally are mixed and layered in different ways, all next to each other in their purest forms and in the same size and mark.